<!div align="center">
Sponsors...
The Skipper's Guide Sponsorship Opportunities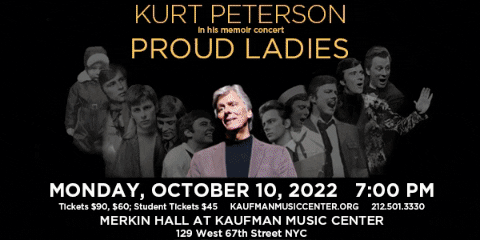 Our Current Sponsors.
Let's talk about your needs and how I can maximize your exposure.
Let's talk about a plan that will give you maximum exposure with a little PR and marketing thrown in as only I can offer!
Google Me!
Check out the over 500 shows on RichardSkipperCelebrates
Current subscribers
3,184
+295 in last 28 days (September 6, 2022)
What You Get as A Sponsor
When you purchase a weekly sponsorship, you get two ads: One in the Sunday edition of The Skipper's Guide and one in a weekday show that week as a surprise popup.
In The Skipper's Guide, you'll be one of five sponsors (typically).
All newsletters are published at midnight ET Sunday night.
Ad Creative Requirements
Ads are jpeg only (no emojis) and can include one link.
You will supply the copy for the Sunday ad.
All ads are subject to editorial approval.
The size of the ads in pixels is 600w x 300h and 72 dpi.
Reserve your sponsorship here
!
Any questions? Email
Richard@RichardSkipper.com
Call Or Email for rates and to check availability:
Richard Skipper Celebrates! (845) 365-0720
---
From Deborah Stone:
I had the great good fortune to sponsor Richard Skipper Celebrates interview series for a month. Having thus exposed my name and brand to his audience,, I found my social media pages were visited by more people than previously, thereby increasing my visibility to those who hadn't previously been aware of me. Richard is a friend, and I feel we both benefited from this sponsorship opportunity. Thank you, Richard!
Deborah Stone
---
From Ann Kittredge: Dear Richard,

I want to thank you, Richard, for the wonderful entertainment you provide to your ever- expanding audience, especially last week in which I am grateful to have sponsored. I did it for a few reasons:

Reach a larger audience for my upcoming shows
Celebrate the launch of my album reIMAGINE

I like your style, and thought any person watching you could be the kind of person that I want to attract into my performance sphere. And I got so much more.

I hadn't thought about the fact that these videos exist in perpetuity, so anytime someone watches them in the future, I continue to get exposure. I hadn't considered that, because of your eclectic interests, you would draw a varied audience with your engaging subjects and guests. You went above and beyond what I expected from my sponsorship: you used ALL social media platforms to promote my album and upcoming work. Unexpected performance opportunities have come my way specifically related to my sponsorship of your shows. And the analytics for the week absolutely exceeded my expectations. That week alone received over 7900 views, 374 watching hours, and over 200 additional subscribers. That's what I call a smart investment.

I also want to thank your guests last week, Sandra Bargman, Harlon Boll, Ruthie Darling, Jane Dorian, Miles Evans, Kassira McKee, Barbara Minkus, Parker Nolan and Alan Rode who took us on engaging journeys through their eyes into the worlds of environmentalism, movies, reminiscences of Jerry Herman, children's books, cabaret, and an award-winning world-class musician.

Who could ask for anything more?

With great gratitude (and let's do it again!),
Ann Kittredge